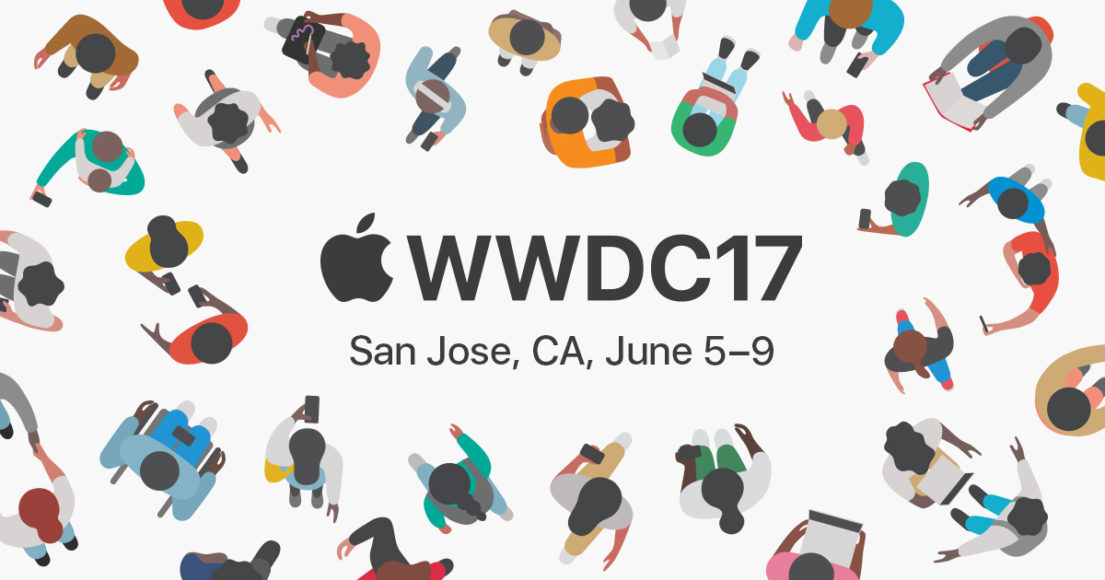 WWDC 2017: Highlights
Apple's WWDC 2017 keynote took place in San Jose on Monday, with Tim Cook among other key execs confirming many of the rumoured new software and hardware updates that had been creating a lot of buzz in the lead up to the annual event. The team announced updates in software across all OS devices and new hardware including the highly anticipated HomePod.
Mondays keynote began in the early hours of Tuesday morning for us here in Australia, so if you weren't up to watch it you can do so via Apple's website here  or on the other hand if you haven't got the 2 hours spare to catch up on all the action, we've got you covered! Here are the biggest announcements that took place during the 2017 WWDC keynote.
tvOS, watchOS and macOS are all receiving updates
A fair chunk of time was dedicated to announcing the new software updates across all of Apple's Devices. tvOS took about a minute all up of the keynotes time, discussing the recently introduced TV App that allows you to discover and enjoy your favourite TV content easily and all in once place. It was announced that not only have they upped their partnership to over 50 channels, Amazon prime video will also be a new arrival to the TV app and Apple TV.
watchOS 4 was announced with expected emphasis on its fitness features, including monthly challenges, data sharing that enables you to pair your watch with gym equipment to get more accurate activity information, as well as updates to the watches music features. New watch faces were also announced; these were the Siri face which uses machine learning to provide the user with customizable, personable information, as well as the kaleidoscope and toy story faces.
macOS High Sierra was announced and is essentially just really refined elements of Sierra. This included a refined Safari which introduced an autoplay blocking feature as well as intelligent tracking prevention to increase user privacy. Photos were also refined, with an improvement in the synchronisation of faces across all devices. There's also a bunch of new editing tools such as curves (which is fortunate if you don't have Photoshop).
iMac Pro is welcomed to the family, while the rest of the Mac family is updated
Now that the macOS updates have been covered, it's time to focus on the hardware. A new iMac Pro has been introduced to the Apple family, starting at $4,999 US. It comes in a beautiful space grey enclosure with, of course, matching accessories. It has 27-inch Retina 5K display, a bunch of Thunderbolt 3 ports, up to 18-core Xeon processors as well as built-in 10GB Ethernet. It sure is packed with a lot of hardware so Apple could be right in its claims to be the most powerful Mac yet!
If you've got your eye on the iMac Pro it will be available in December.
The rest of the Mac family wasn't forgotten; the new iMac desktop displays are now 43% brighter than previous models, these changes are alongside a memory capacity boost which is twice that of the previous versions. Apple has also been working really hard on giving their graphic cards a spec boost in order for the iMac line to compete with other professional grade computers, meaning Macs now have the ability to run VR applications. The whole line, including the upgraded MacBooks, are moving to 7th-gen Intel core, or "Kaby Lake". The new 21.5-inch model will have up to 32GB of RAM and will start at $1,099 US, with the 27-inch or 4K iMac having up to 64Gb with the starting price tag of $1,299 US
iOS 11 introduces a new and improved Siri and broadens iMessage features
iOS 11 introduced new message features, including a redesigned app draw to make it easier to use your favourite apps within messages; conversations are also now stored in iCloud and can be synchronised across all of your devices. The imessage app will also support Apple Pay person-to-person payments. There have been quite a few tweaks to the Control Center and Notifications Center in terms of design, which means there's no more need to slide between two screens in the control center. Apple has also upped Siri's features in a bid to win the war on voice assistants with a brand new voice for both the male and female. This is in order to sound less robot like, especially when delivering long sentences. Apple also gave Siri some contextual awareness and the ability translate from English to several included languages.
New 10.5-inch ipad pro comes with iOS 11 upgrade for iPads
iOS 11 has also improved specifically for the iPad. The new iPad Pro will have a 20% increase in display size from the former 9.7-inch model sitting at a 10.5-inch display, it's also packing  increased storage from the previous versions. But the iOS changes is what we're most excited about. The iOS 11 improves multitasking with a new dock feature for all your favourite apps, this allows users to pull up and drag apps from the dock onto the screen to split screen. You also now have the ability to hold and drag folders and drop them into different apps… The iPad is starting to look more and more like a mac, which in my opinion is overdue in terms of the iPad trying to compete with Microsofts Surface Pro. There's also the addition of a 12-megapixel camera, USB 3.0 support and 10 hours of battery life! There's a A10X chip inside that bad boy with 64GB storage. It can be ordered now for $649 US and starts shipping next week.
Apple Announces the highly anticipated Homehub
The rumoured siri speaker turned out to be not so much of a rumour afterall. Many people have been wondering what move Apple would make to compete with Amazon Echo and Google Home; and that move would be the HomePod. Available in two colours – black and white- the siri infused speaker is aiming to "reinvent home music". The HomePod will awake upon hearing the phrase "Hey Siri" and will have the ability to measure the size of a room, adjusting it's sound accordingly. It will also work with Apple Music to stream music you've asked siri to play with a feature called "Musicologist". This feature enables you to ask complex music-related questions like "when was this song released" or make complex commands such as "play lullabies in the baby's room" all from across the room. Let's not forget that the smart speaker is designed to be a home assistant, which means it will also be able to control smart home devices, set timers and alarms, as well as provide updates on the weather, traffic, sports and news to name a few. The HomePod is priced at $349 US and will be shipped in December.
"Just like iPod reinvented music in our pockets, HomePod is going to reinvent music in our homes"
-Phil Schiller, Senior Vice President of Marketing
ARKit is introduced to enable developers to make AR apps
We seemed quite certain in our predictions list that Apple could, but probably wouldn't dip their toes into AR and boy were we wrong. Apple introduced a new ARKit for the developers out there. This means that the iPhone camera can now measure depth and insert images into the frame, allowing developers to build augmented reality apps for the iPhone