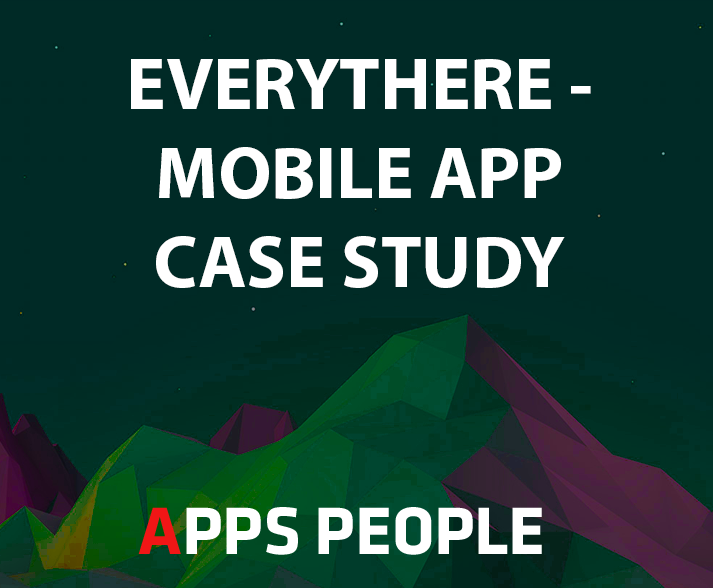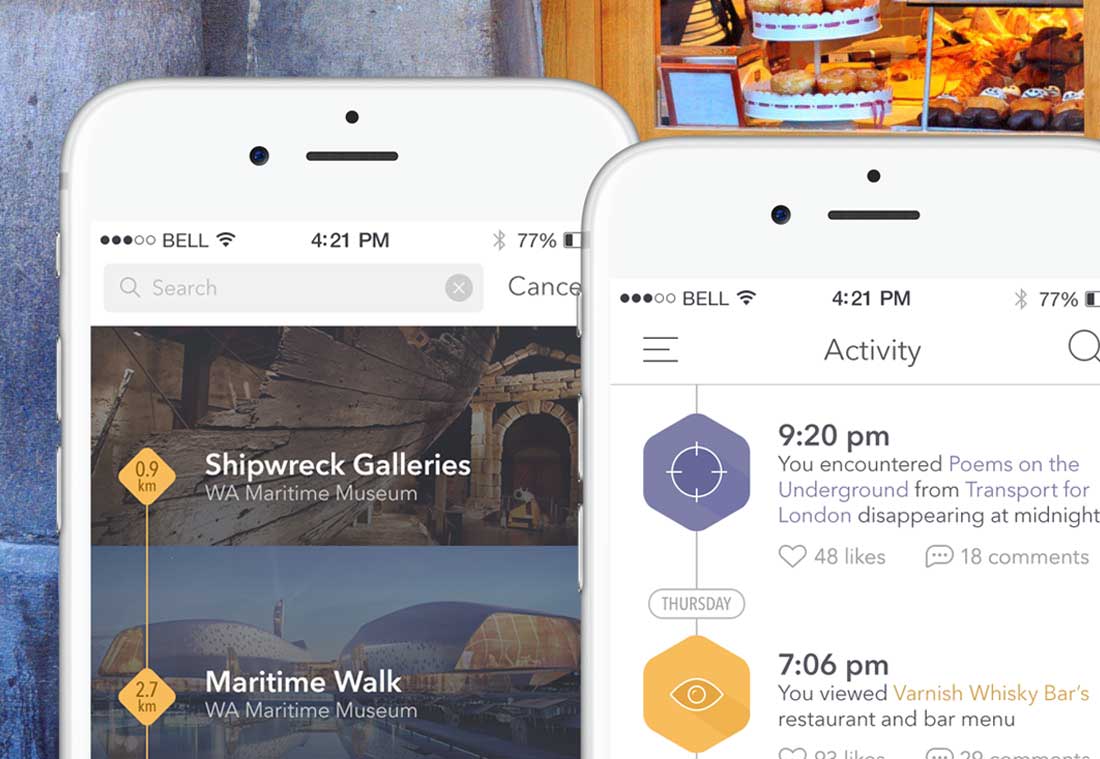 Mobile App Case Study
The Building of a Mobile App – The Case Study
I've always said, "you're only as good as your last app".  Contrary to books, it's well known that a good starting point is to judge a mobile app development company by its cover.  Its portfolio speaks volumes and to lead a successful mobile app development company you need to arm yourself with an A-Class set of apps in your bow.  Without that, you are lost in a crowded marketplace of very meagre development companies.
I already had an enviable career in the mobile app space and had created from scratch two very successful mobile app companies, one of which I listed on the Australian Stock Exchange.  Any mobile app developer would have dreamed to have had such a unique history.  However, trumping that was important for me to ensure I was able to create a new product, something truly inspiring with a focus on usefulness and to be brand enough so that almost any medium sized company or brand could have an obvious reason to use it. This new mobile app would be my public case study.
Ideas Are Cheap Unless…
Every entrepreneur has a bunch of ideas, some fresh off the press and others that have been percolating in the background. The most difficult thing is to decide on which one to take on and that's usually a gut instinct you will have to work out yourself.  You should base it upon other trends in the market and whether the market is ready for your idea.  Discussing your mobile app idea with people is a good move, even jotting down on paper your thoughts and how the screens might flow.  Don't be too worried someone will steal your idea, ideas are a plenty – an idea's only as good as its implementation. If it's an idea of yours and you are a true entrepreneur not many people will be able to match your enthusiasm, motivation, creative spirit and stamina.
Team Building Exercise
A while back, my partner had been on a team building city orienteering exercise with her colleagues.  They had to run from one location to another solving clues as a team at each point.  Not only good exercise and team building but also good fun. At the time I thought it would be a fantastic idea to develop a mobile app, which could be used by office staff with different puzzles or tasks at each waypoint – very similar to the physical equivalent.  It could also be used by a much broader audience however, indoors by museums and galleries and outdoors by tour companies, schools, councils, brands and by a variety of events/game organisers.   The idea stuck in my mind for a few years until…
February 2015
One of my new clients, WA Museum enquired about a mobile app to be used in their business so that visitors could receive contextual information on their devices as they came into proximity of various objects at their exhibition.  Their budget wasn't going to nearly enough for the development of such a mobile application so I saw this as an opportunity to start work on my app, now with the moniker, Everythere.  Everythere would allow WA Museum to come on board the platform.  They would get the result they wanted for a very small budget and Everythere would have its first client. That's part of the validation process right there for any MVP (minimum viable product) or mobile app start-up.
App Research
I had already been to a number of museums and galleries around the world (yeah, La Louvre included) but as a refresher my team and I explored some local WA museums and galleries. We watched how people moved around from one point of interest to another and how an Android or iPhone device might benefit them in those situations.  We chatted to staff about visitor habits and soaked up any knowledge we thought could be useful in creating a wonderful user experience with a mobile app.
iBeacons and GPS

Knowing a museum visitor's location as they walked through an exhibition was fundamental to the app. A visitor standing inside a museum wasn't going to be pinpointed using GPS technology so we knew we had to integrate iBeacons technology instead.  iBeacons are small pieces of electronic hardware sending out Bluetooth signals to mobile apps to determine the distance between iBeacon and the mobile app user.  GPS works well in most outdoor locations but not in indoor locations and  neither in cities between high buildings and in general it's only accurate to about 10 metres.  iBeacons can be much more accurate, even to within centimetres.
We chatted to folk who had been using iBeacons in real world situations in similar circumstances to what we required them to do.  We went and purchased many different 'beacons' (the general term), which were available on the market at the time and created app prototypes allowing us to test them with the goal of being able to recommend some to those coming on board the Everythere platform. This was based on battery life, accuracy, pricing, reliability and SDK support.
App Design
Design was going to be tricky because the Everythere platform needed to be flexible enough to cater for a wide variety of businesses and functions, not only a museum's.  We had a lot of ideas but we knew that in order to meet WA Museum's exhibition launch date we had to keep the design and features slim but still sexy enough to get the attention of other would be clients not only for the Everythere platform but also for the Apps Ppl brand.  We needed to employ that 'straight out of San Francisco' minimal look.
Within two weeks we delivered on wire framing and then moved to actual designs, at both points checking with our early adopter that the ideas were on track and would more than surpass their expectations.  Remember, we didn't want to create any old mobile app, we wanted to create something that would be our lead into many new projects and conversations with new clients.  Moreover, we wanted to establish Everythere as a product that would be well respected by users and content creators.
App Development and Testing
Our early adopter wanted to launch with iPhone initially, Android would arrive later.  Timelines were tight, we had less than 4 months to have the app planned, designed, developed, tested and launched on to Apple's App Store.  For anyone not in the know, every app launched on the App Store must be reviewed by Apple.  This can take up to roughly 2 weeks – no developer wants to be pulling out their hair by getting it into the App Store too late.  The other downside to the wait is that it could be rejected for a plethora of reasons, Apple has a long list of guidelines to follow.  If your mobile app is rejected then it's usually straight back to the end of the queue for you before you submit an updated version.  Android isn't so particular about what reaches Google Play and apps can be delivered into their platform in a matter of hours.
Everythere's iPhone development team consisted of 3 iOS developers and one tester.  One of the iOS developers worked solely with Parse integration, which was the product of choice for our backend service to ensure we could get to market quickly enough (Parse was acquired by Facebook a few years back). The other iOS developers worked on client-side integration.
Launch
We finished the app with enough time in hand to make a few trips to the Nullarbor Plain if we had wanted, in case we received an Apple rejection.  All went to plan and we launched Everythere into the App Store as a 'Developer Release', which means Apple signed off on it and allowed us to release the app at our own set date.  We 'set it free' about a week before the WA Museum's exhibition launched – this would give their staff enough time to familiarise themselves with the new software.  For those without an iPhone, they supplied them with iPads as they entered the gallery.
"Lustre: Pearling & Australia delves into the gritty human story of pearling, weaving together intersecting strands of Aboriginal, Asian and European histories to reveal insights into one of Australia's oldest industries."
As museum visitors arrived at different objects they were greeted with videos including images and narration by real people who had been part of the pearling story.
No, It Doesn't End There
A product's development doesn't end on launch.  If your intention for your mobile app is for it to be a return on investment then the show must go on.  You need to continue to tweak designs according to what you learn at launch.  Not all of your pre-development research always rings true and you now need to listen to not only your clients but also the actual users.  This is how popular mobile app businesses like Instagram and Snapchat have all become billion dollar valued businesses, all through iteration of their initial product.
Building up the Business
We have now launched Everythere and we are building it up, adding useful features and speaking to companies around Australia to come on board. It's quite an easy sell because it does everything they need out of the box. We have worked with many different industries, our own case studies within the app.  We've worked with festivals, a golf course and tour companies but so far we have only scratched the surface.
GET YOUR MOBILE APP IDEA STARTED
Make this year count. Call us on 1300 277 769.